Your Newzik journey starts here
Start on the right note with the right plan
Explore Newzik for free with up to 15 scores in your library.
Enjoy Newzik with all features and unlimited storage.
User support
Whether you need help getting started or further down the road, we will be there for you.
Collaborate in real-time
Share your scores and markings in real-time with other musicians.
Unlimited storage
Store as many scores as you want on the Newzik Cloud – limited to 15 with Newzik Basic.
Interactive Scores
Convert up to 100 pages of sheet music to LiveScore each month.
Need multiple licenses?
Newzik offers volume subscriptions at a discount for schools and music ensembles.
Everything in Pro
Enjoy Newzik with all features and unlimited storage.
Admin rights & restrictions
Determine what each member can upload, edit, download or delete from a Project.
License management
Add or transfer licenses at will to welcome guest staff and receive a single yearly invoice.
Account manager
Get a dedicated account manager to help you with all business inquiries.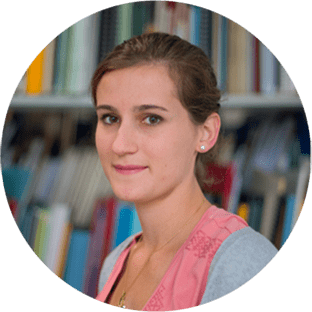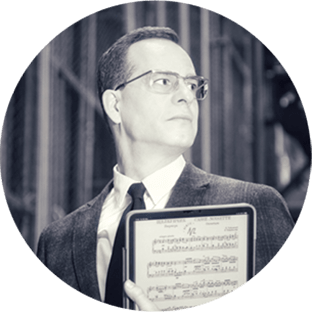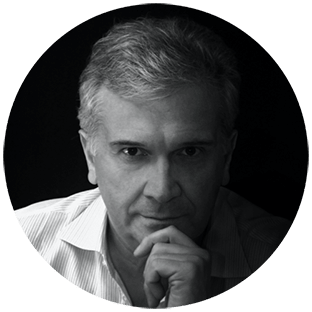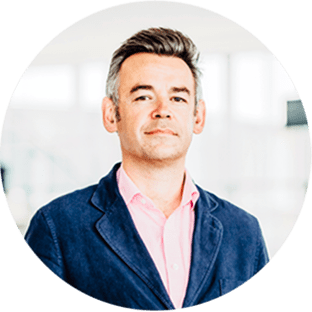 Lucie Moreau
Librarian, Orchestre Nationale d'Île-de-France
With Newzik I can receive digital material from publishers and immediately distribute it to our musicians. This allows them to work from home but also helps me for last-minute program changes.
Maximilian Kurz
Stage manager, Vienna State Opera
In this period of limited rehearsals and compressed workflow, Newzik is becoming more helpful than ever.
Stefano Visconti
Choir conductor, Monte-Carlo Opera
The fact that I can instantly send all my notes, corrections and indications to every singer in the middle of rehearsal is to me the greatest strength of Newzik.
David Taylor
CEO, Yorkshire Young Sinfonia
Using Newzik as an organization has been incredibly easy and simple. It would impossible for us to go back to paper scores now.
Patrick McCarthy
Head of Planning & Artistic Operations, Ulster Orchestra
With iPads set up, our orchestra looks brilliant. Which is especially important for us now because we move to streaming.
FAQ
Do I need a credit card to start the free trial?
No, you don't. All you need is to create your Newzik account, and fill out the free trial form to get started.
How can I subscribe to Newzik?
Depending on the plan you choose, you have different ways to subscribe to Newzik. Newzik Pro subscriptions are managed using Apple's In-App Purchase mechanism, so the easiest way to subsribe to Newzik Pro is from the Newzik iOS app. If you don't have access to an iOS device, you can also subscribe by contacting us via email at contact@newzik.com
Group offers are managed directly between your organization and our sales team. To discuss your specific needs and receive a personal quote, email us at contact@newzik.com
How can I manage my plan or cancel my subscription?
Managing your individual subscription can be done easily from your iOS device. From the account section of the app, you will find the options to subscribe as well as upgrade to a yearly plan. To cancel your Newzik subscription, go to your Apple ID's settings where you can manage all your active subscriptions.
Group offers are managed directly between your organization and our sales team. To add or remove licenses from your group subscription or for any other inquiry about your Newzik plan, contact your account manager or our sales team at contact@newzik.com.
What happens if I cancel my subscription?
When cancelling your subscription, you keep the benefits of your paid Newzik plan until the expiration of your contract. This means that if you subscribed to the yearly Newzik Pro offer and cancel after 10 months, you will keep all the benefits of Newzik Pro for the 2 remaining months.
When cancelling your Newzik subscription, make sure to export your scores from your account during the remaining time of your subscription: on the expiration date, your account will revert to Newzik Basic automatically, and you won't be able to open pieces from the app until you have 15 scores or less in your library. You will need to delete the rest of your scores from your library to be able to open pieces again (note that we do not delete anything from your account, and let you decide which pieces you want to keep). Reactivating your Newzik paid plan automatically reactivates the access to all your scores.
Does Newzik support family sharing?
No. Newzik Pro licenses are personnal and cannot be shared within Apple's family-sharing system.
The benefits of Newzik Ensemble and Newzik Education (either individual or group licenses) cannot be shared with other people. However, group licenses can be reassigned to other people within your education or professional institution. To reassign licenses, contact your account manager.