Your digital library just got a lot bigger.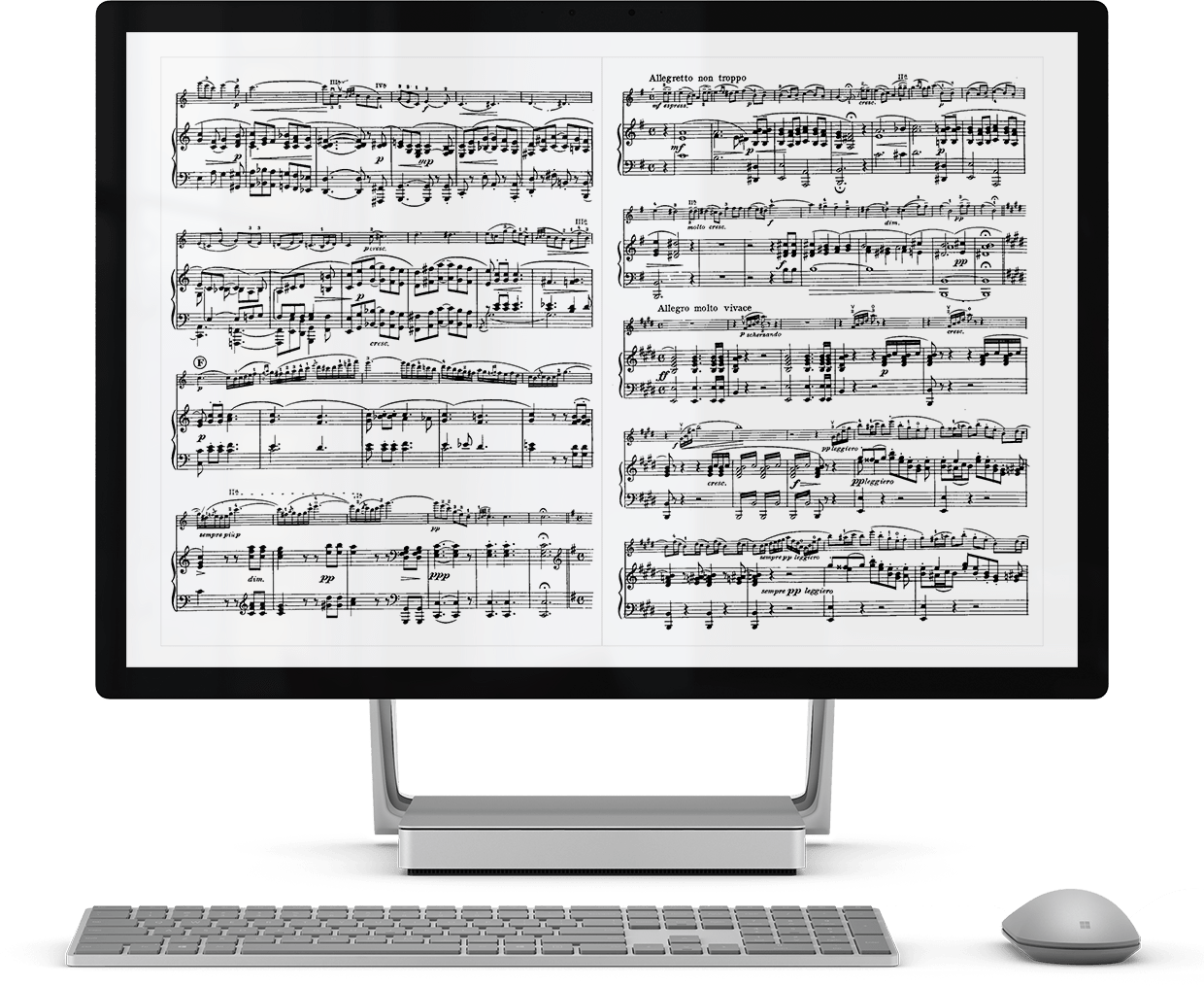 Upload all your scores from any computer. Display your music on a large screen. Organize your library as you wish, and share your parts with other users in real-time.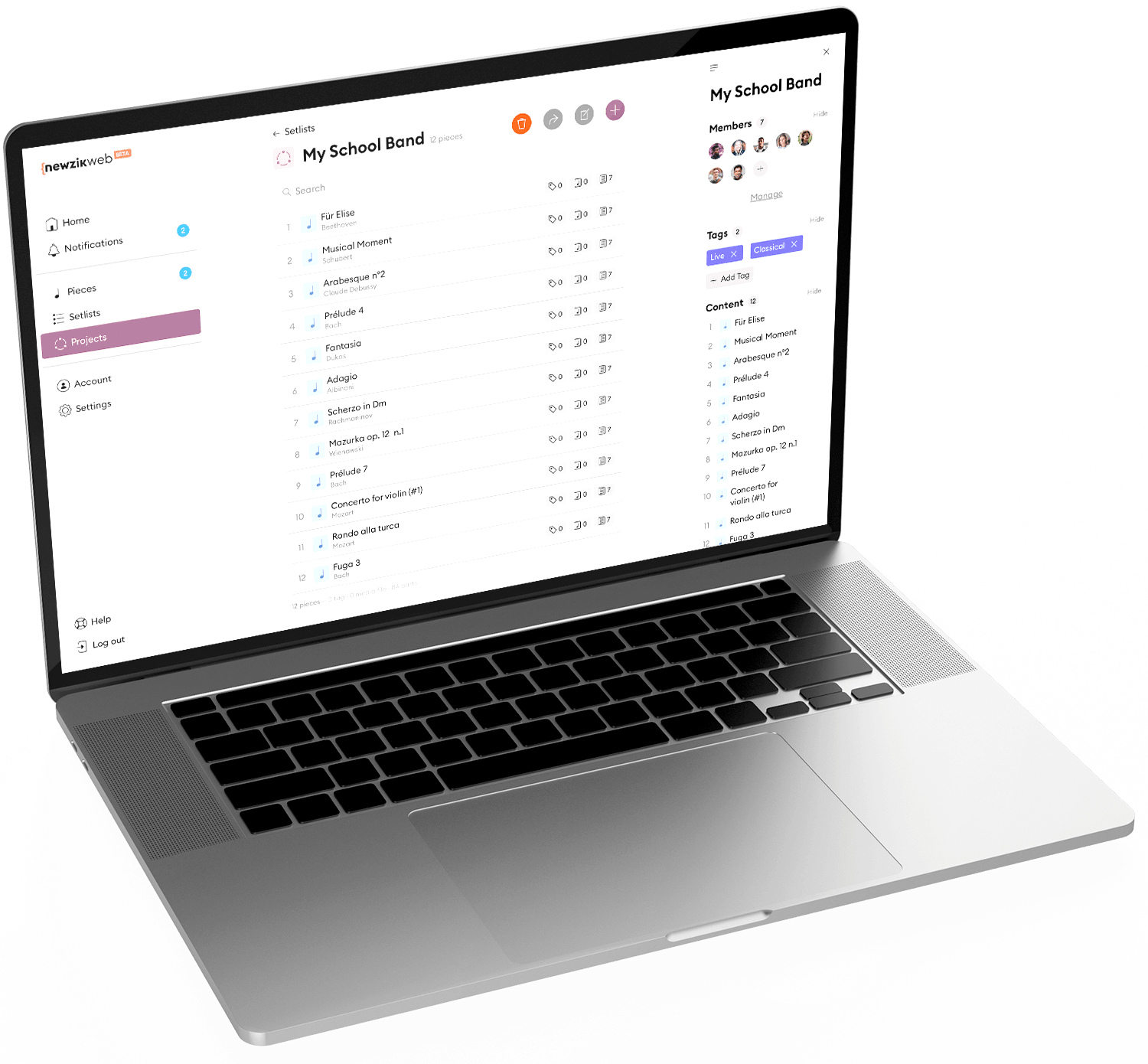 Prepare your music and organize your library
Upload new music from from your computer and organize it with tags and metadata.
Create bookmarks and add media files, including YouTube videos, to enrich your scores.
Give your sheet music some real estate
A lot of musicians use large sheet music, and using a larger screen makes reading more comfortable.
With double page display and full screen mode, your sheet music gets all the screen space it deserves in Newzik Web.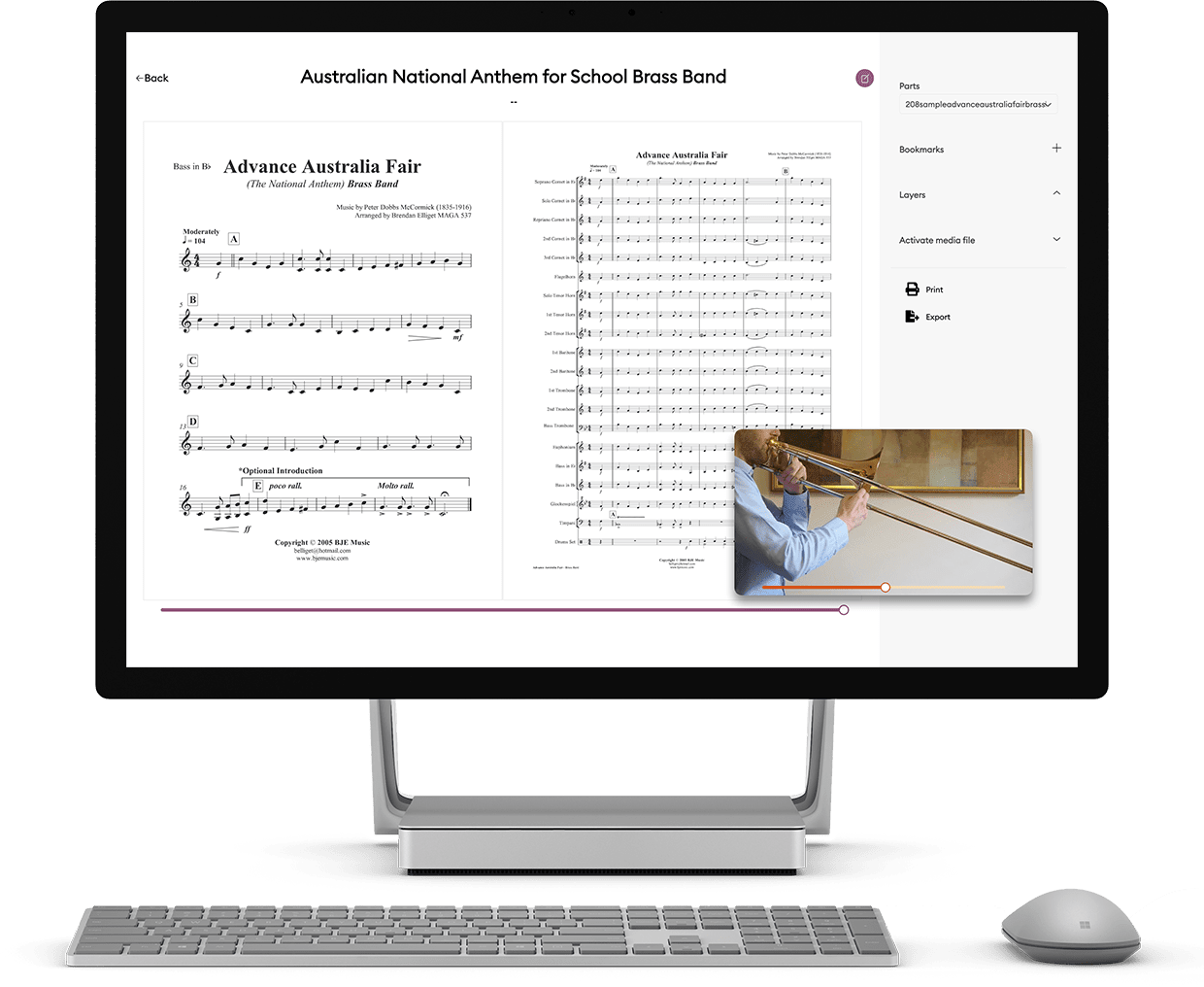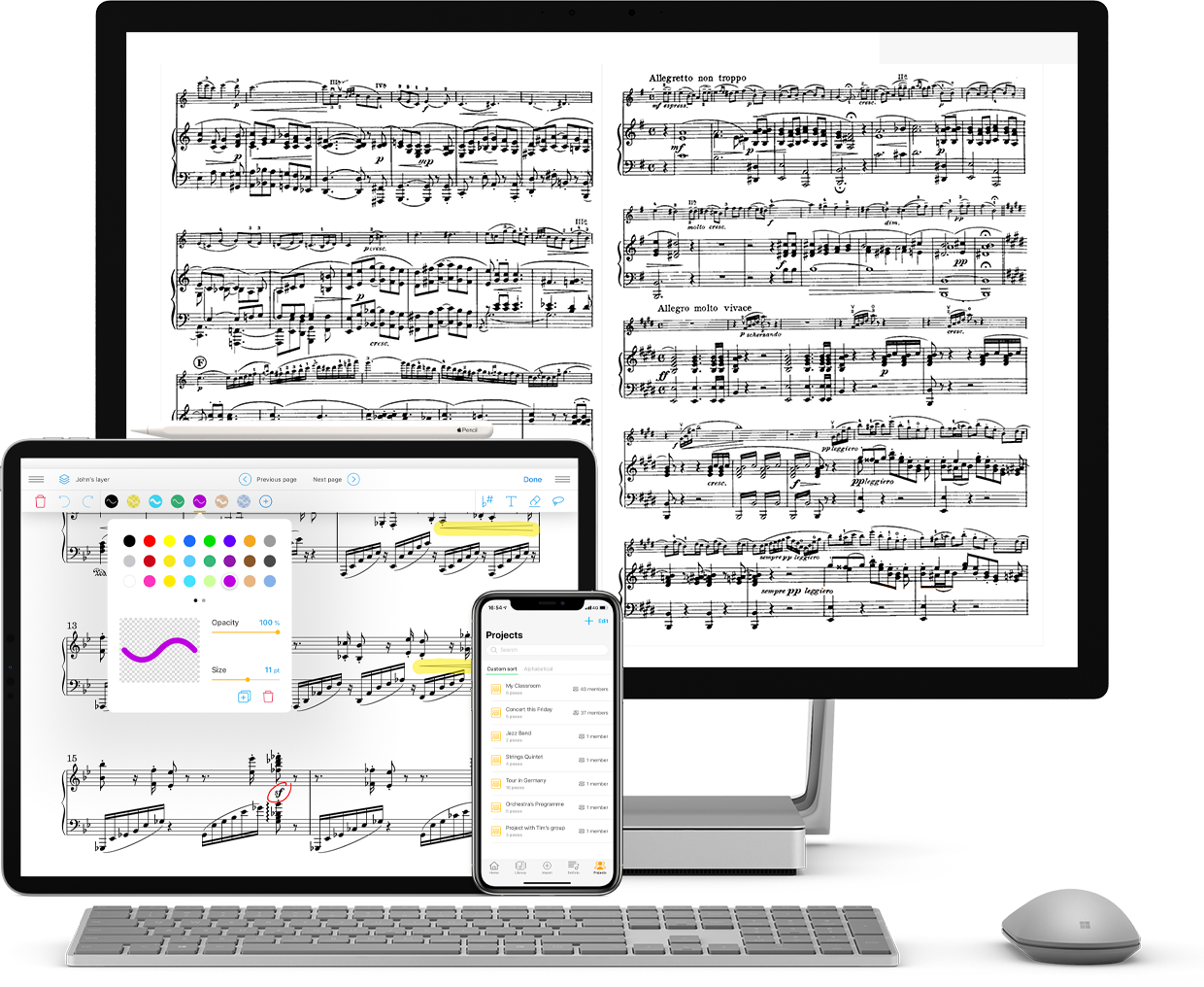 Access your score library from any device
Prepare your next class or your next concert from your computer, and view everything on your iPad or your iPhone when you're on the move.
All modifications made in Newzik Web are instantly replicated in the app.
Made for collaboration
With Projects in Newzik Web, one click is all you need to share scores and markings in real-time with other users.
With the Newzik Cloud, sending music and collaborating with your students, your band or your entire orchestra has never been easier.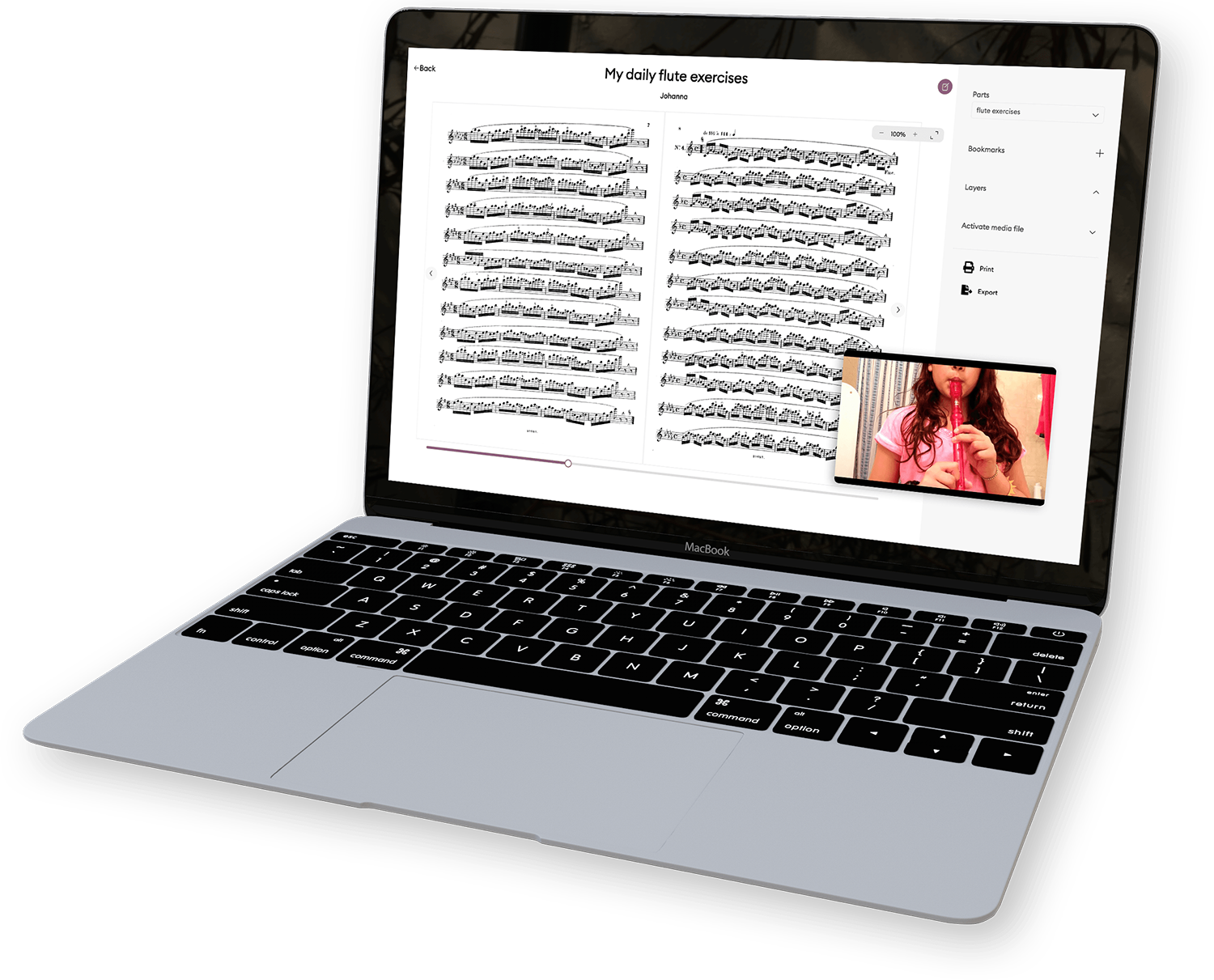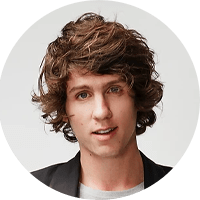 "The Newzik software is just so intuitive that you don't even have to think about it. You can just forget about the fact that it's software and concentrate on the music."
Max Ruisi, Cellist & Artistic Director, 12 Ensemble
Start for free.

Then go Pro.
Explore Newzik for free with up to 15 scores in your library.
Enjoy Newzik with all features and unlimited storage.
User support
Whether you need help getting started or further down the road, we will be there for you.
Collaborate in real-time
Share your scores and markings in real-time with other musicians.
Unlimited storage
Store as many scores as you want on the Newzik Cloud – limited to 15 with Newzik Basic.
Interactive Scores
Convert up to 100 pages of sheet music to LiveScore each month.
Your professional sheet music toolbox
The unmatched performance and portability of the iPad make it the best device to perform on stage with confidence.
Go beyond paper with the Newzik app, your professional sheet music toolbox, included your Newzik Pro membership.