All the tools for your sheet music.
One app.
Upload all your scores and keep your library with you at all times. Annotate your parts with professional tools, and share your markings in real-time with your band or your ensemble.
All your sheet music in one place. Always accessible.
Store thousands of scores, create pieces with multiple parts, and organize them into Setlists and Projects.
With the Newzik Cloud, your music is always safe and accessible. Just connect to your account from any device, and you're good to go.
Cutting-edge tools for performing musicians
Use custom pens, symbols and highlighters to annotate your scores. Navigate with bookmarks and jumps, crop your parts, reorganize pages…
Over the past 6 years, we have worked with some of the most demanding performers to develop a comprehensive and intuitive toolbox.
Enrich your sheet music with audio and video
Add audio or MIDI tracks, record yourself or embed YouTube videos to your scores and synchronize everything to automate page turns.
Speed up, slow down or even transpose your media files in one tap to practice and progress.
Collaborate in real-time
Newzik lets you share scores and markings in real-time with other users inside shared folders called Projects.
Whether you need to share bowings with your ensemble, exchange riff ideas with your band or send exercises to your students, Newzik will redefine your approach to collaboration.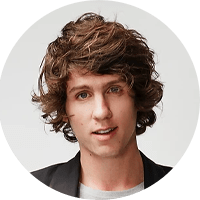 "The Newzik software is just so intuitive that you don't even have to think about it. You can just forget about the fact that it's software and concentrate on the music."
Max Ruisi, Cellist & Artistic Director, 12 Ensemble
Start for free.

Then go Pro.
Explore Newzik for free with up to 15 scores in your library.
Enjoy Newzik with all features and unlimited storage.
User support
Whether you need help getting started or further down the road, we will be there for you.
Collaborate in real-time
Share your scores and markings in real-time with other musicians.
Unlimited storage
Store as many scores as you want on the Newzik Cloud – limited to 15 with Newzik Basic.
Interactive Scores
Convert up to 100 pages of sheet music to LiveScore each month.
Your digital library just got a lot bigger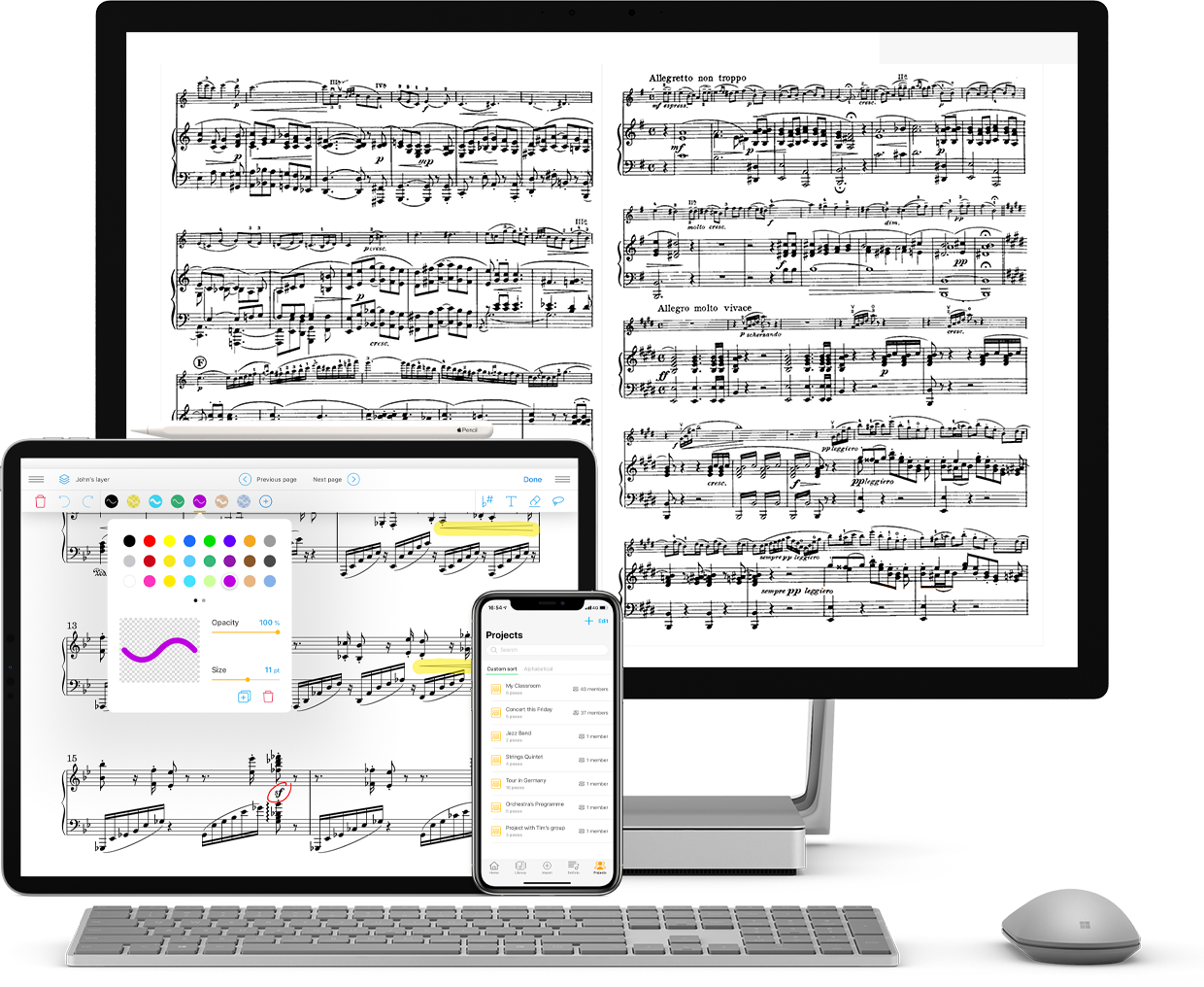 Give your scores some real estate and manage your entire library from your computer with Newzik Web.